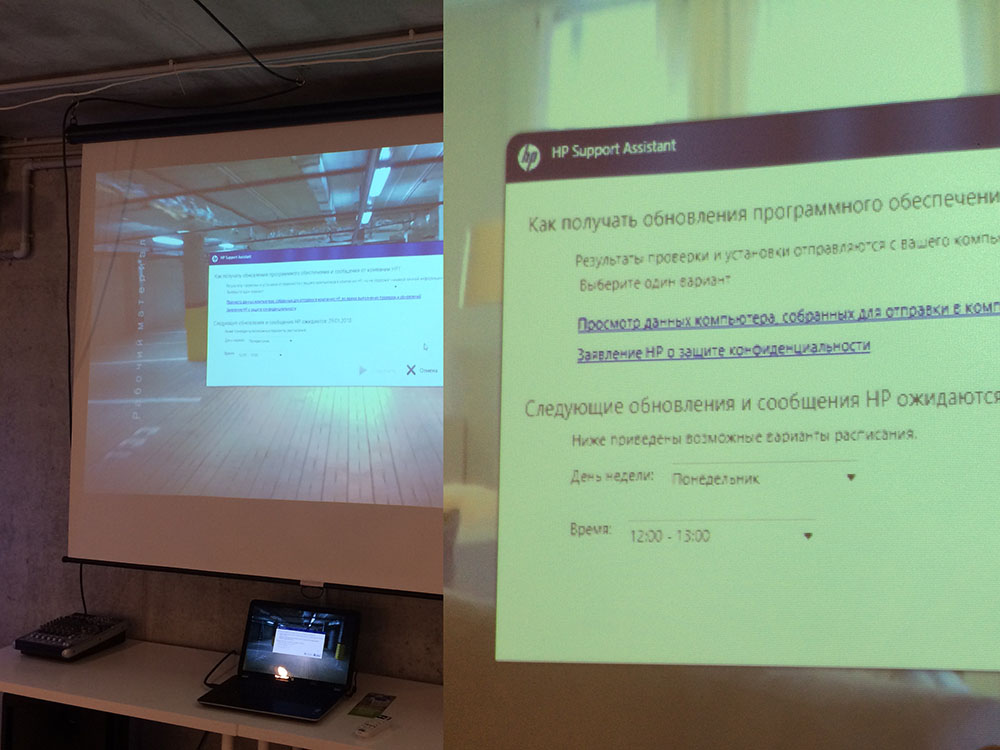 igrishaev: No doubt, when watching a movie in full-screen mode there cannot be anything more important than an "HP Support Assistance" window saying how you can get fresh updates and messages.
The funny fact, it was some kind of a presentation. The admin member went away so the audience had to watch the movie overlapped with the popup. That damned printer software spoiled the event.
All above that, look how ugly and complicated the dialog is. The form asks you to input a day and time. C'mon, the date and time, no time to think! And try to find and change those settings later then.
I cannot even imagine a person who would submit it properly rather then pressing a cross in the corner.