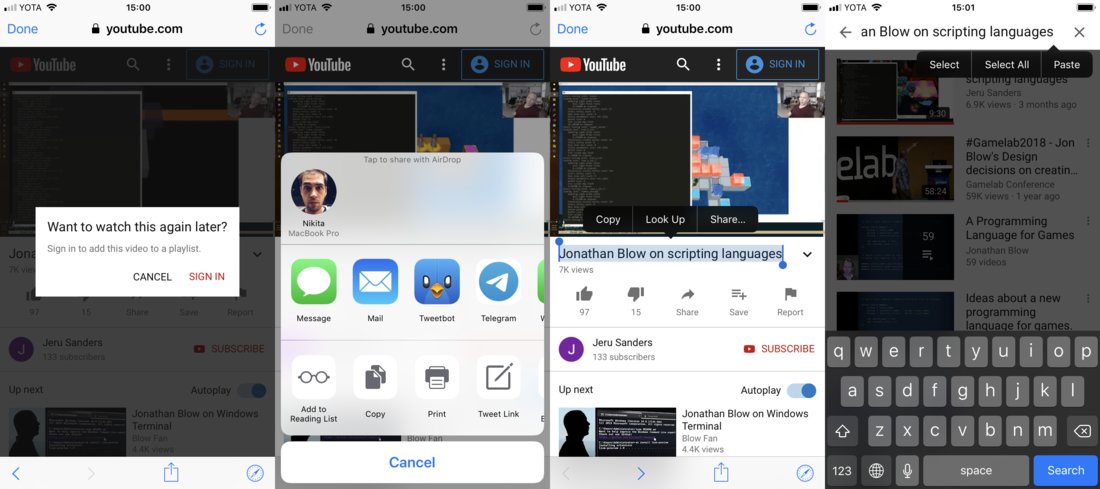 nikitonsky: Yes, Open in App buttons are annoying as hell. But when you finally need one, OF COURSE it's not around.
For example, a link from twitter opens in built-in browser and if I want to save it for later I'm in big trouble. OF COURSE it does not have my login information—Youtube app does! But how to get there?
- Well, there's no "Open in App", sadly.
- Share menu doesn't have Youtube either. Ironically, it offers me to open it back with Tweetbot (where I'm currently at). How helpful!
- Even if I manage to copy the link, there's nowhere on Youtube to paste it.
- The only way I found is to copy video title (which is not easy task on its own) and then search for it on Youtube. Hope your video is unique enough!