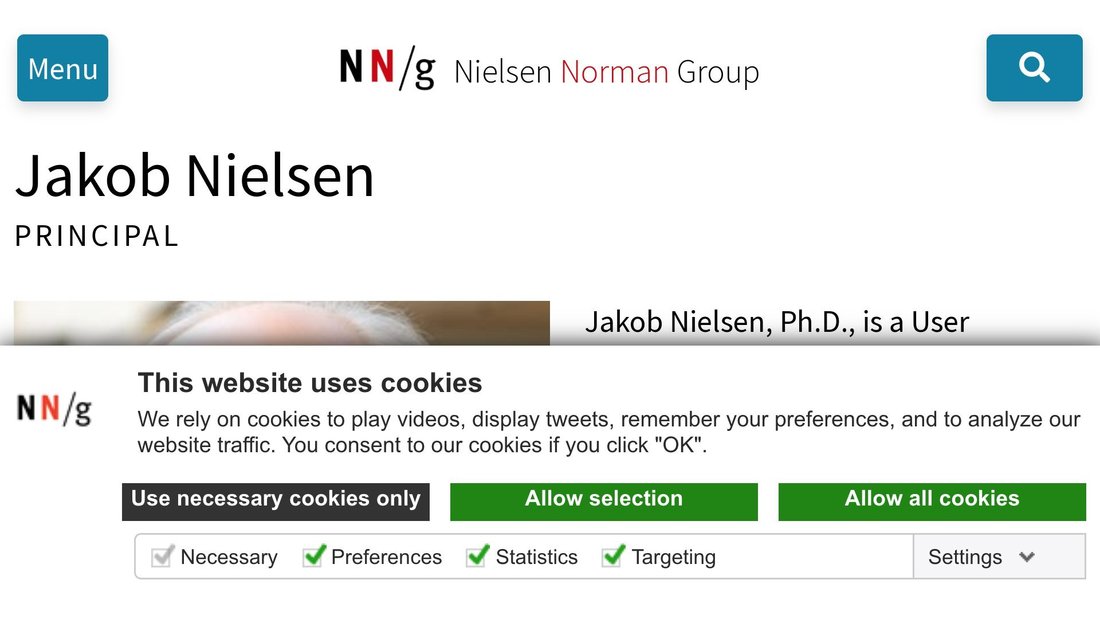 nikitonsky: Cookie banners are mostly badly designed, but if you are "World Leaders in Research-Based User Experience", shouldn't you care?
- Checkboxes are separated from "Allow selection" button that applies them.
- Submit button comes _before_ the form.
- Checkboxes and two other buttons duplicate each other.
- No "OK" button mentioned in text.
Thanks @cadars for reporting