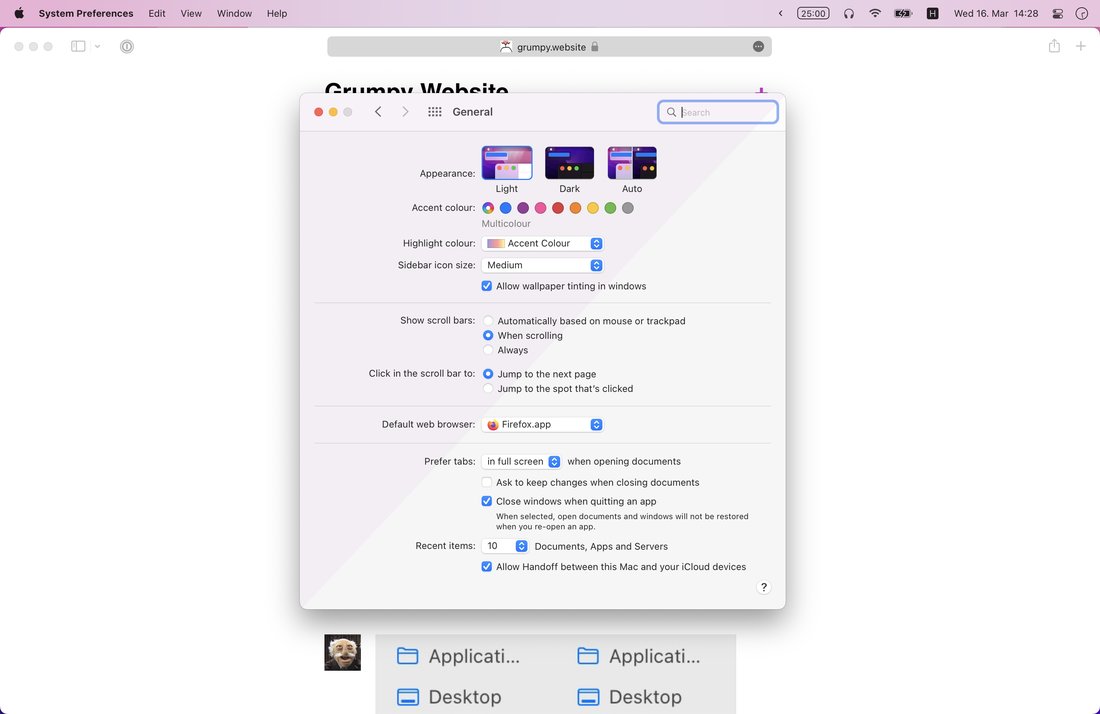 nikitonsky: One of the weird things introduced in Big Sur is "Allow wallpaper tinting in windows".
It makes all your windows pink if your wallpaper is pink, for example. It would even make sense if window is open on top of background.
The thing that Apple doesn't realize is that during normal computer use you almost never see a wallpaper. So windows are pink for no apparent reason.
Good news is that you can turn it off in Settings!
BTW, transparent menubar is kind of distracting, too.