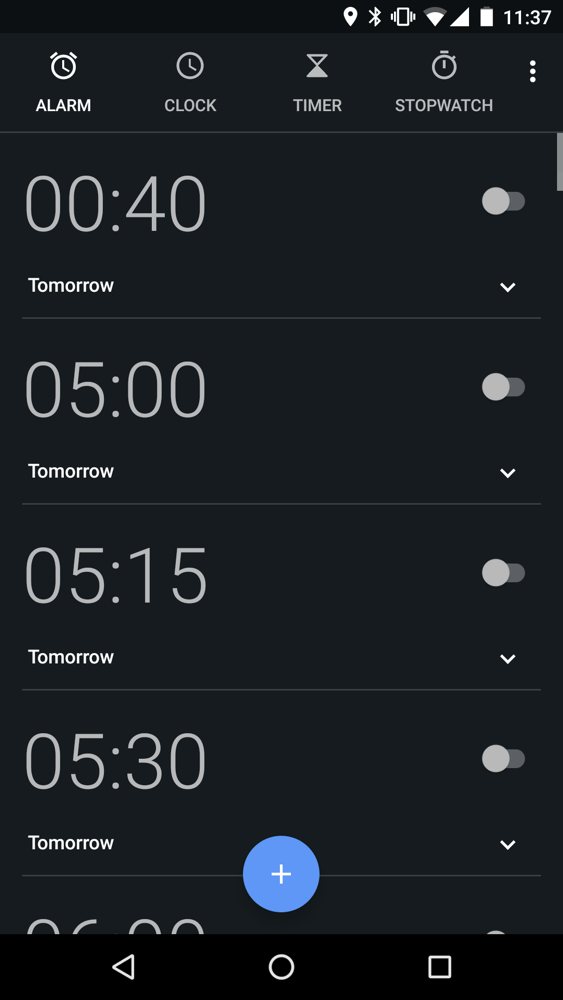 nikitonsky: how many alarms do you have? I have 51 at the moment, and it's a mess. Every time I need to wake up or remember to do something at specific time, I set up an alarm that will stay on the list forever. Even if it was just for one occasion.
I wouldn't mind cleaning the list, but there's no easy option to do it. Each individual alarm must be deleted separately, and you have to do that by opening a menu for each one first.
There's no option to delete all alarms at once as well. Trust me, there's not a single alarm I feel I should keep. If I need one, I'll just set it up again — it's not a big deal, after all.
But what puzzles me most is why do the alarms persist in the first place? Why not set it once — fires once — disappears? Why keep everything and clutter the list? Might need it again tomorrow? Next week? Well, clean them if they weren't touched in a week then. Do something. I don't like the mess, and I don't like that you make me feel that I created it all myself.