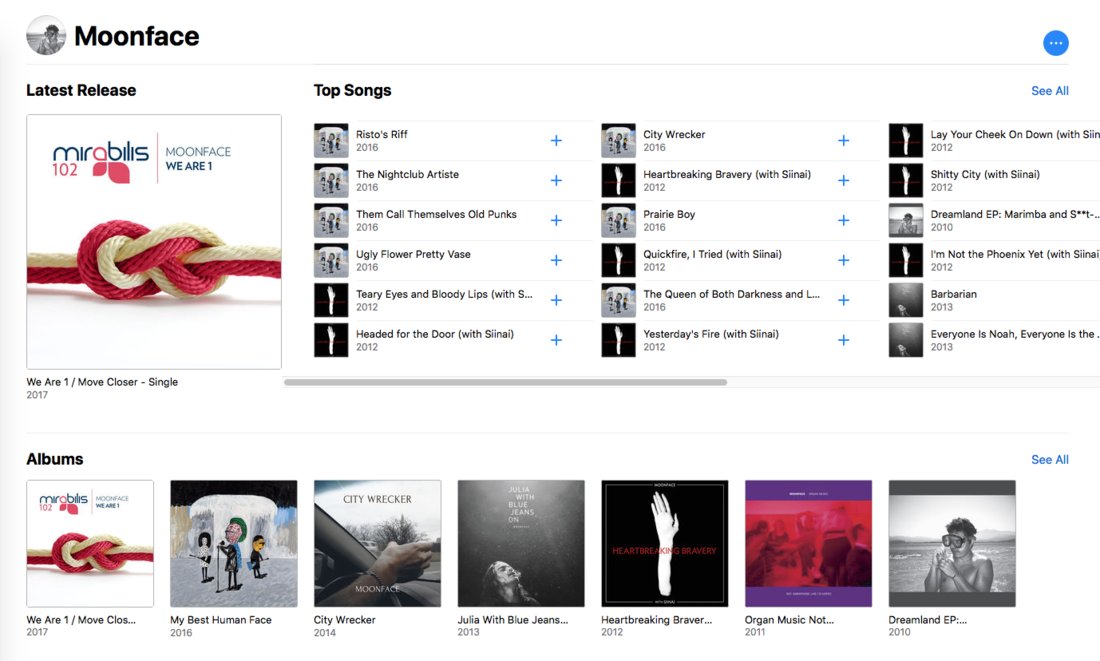 freetonik: There are over 30 million Apple Music subscribers already. I still can't believe we're forced to use iTunes on the desktop. And I still can't comprehend how a premium music service can keep a straight face while showing single releases as albums and call them all "Albums".
Sometimes (not always) it actually says "Single" in the "album" title, but — here's the best part — my 24" screen (or any screen for that matter) isn't big enough to show the whole title!
Is it a single? Is it an album? Who knows! I must click on every cover and explore myself, while waiting for this web-based monster to load each page like it's the first time.
So, yeah, on Apple Music you can't see a clear list of artist's albums. Period.
Is it 2018 already? Must be a NP-hard problem.
Of course, the reality is that the UX is the slave of the database design. Someone, somewhere, at some point decided to reuse the concept of "album" for any "bunch of songs released together".