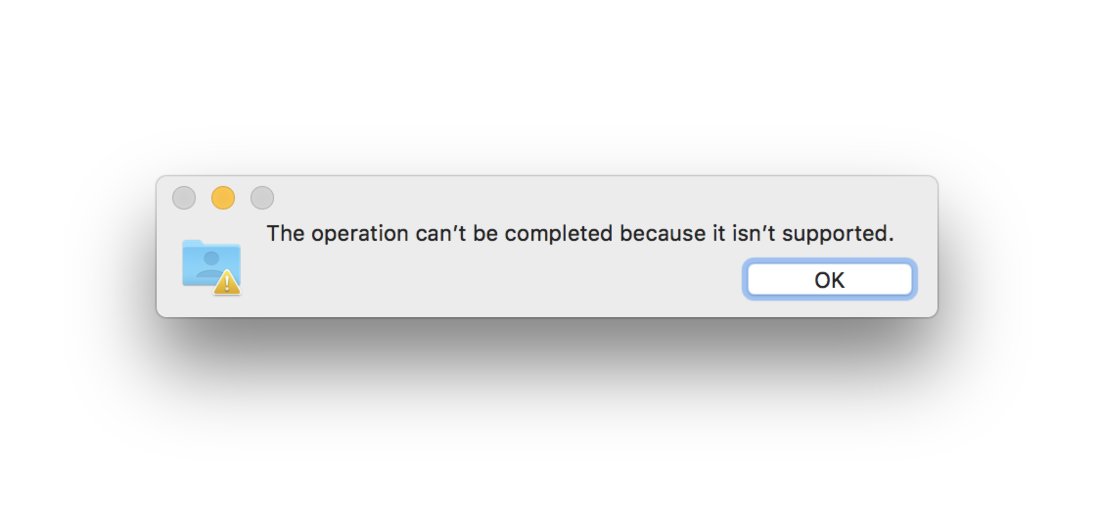 freetonik: Google released Google Drive File Stream for Mac, and this is what you get when trying to copy a folder from it.
Great.
Now, why isn't copying file a supported operation? And what do I do about it? Are my files being held hostage?
UPD: turns out this error occurs only when you copy a folder that contains those weird Google Docs/Spreadsheets files that aren't really files, but hyperlinks to the web-files.
So, Google introduced some bizzare non-files, then broke the normal filesystem workflow.