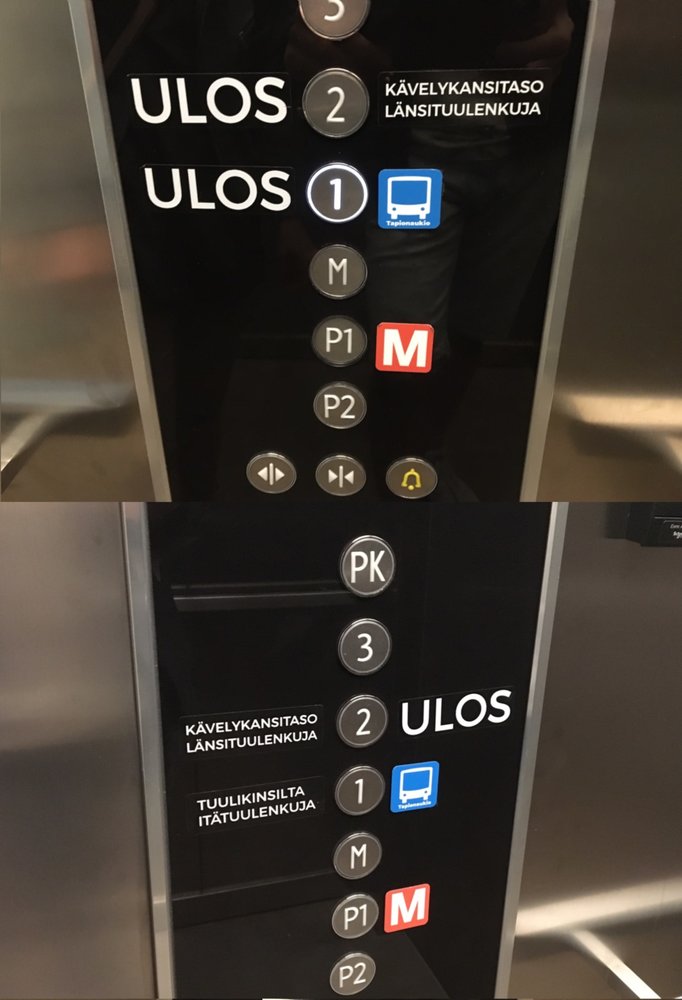 freetonik: Helsinki metro expanded west recently and several shopping centres in the neighbouring city of Espoo became metro stations. Additional navigation was added everywhere, including elevators. Orange square with letter 'M' is the symbol for metro.
But buildings often had an M floor long before the metro! And they are usually located between the underground parking and the ground level.
So, now there are confusing elevators all over Espoo: M button is not for metro, P1 is.