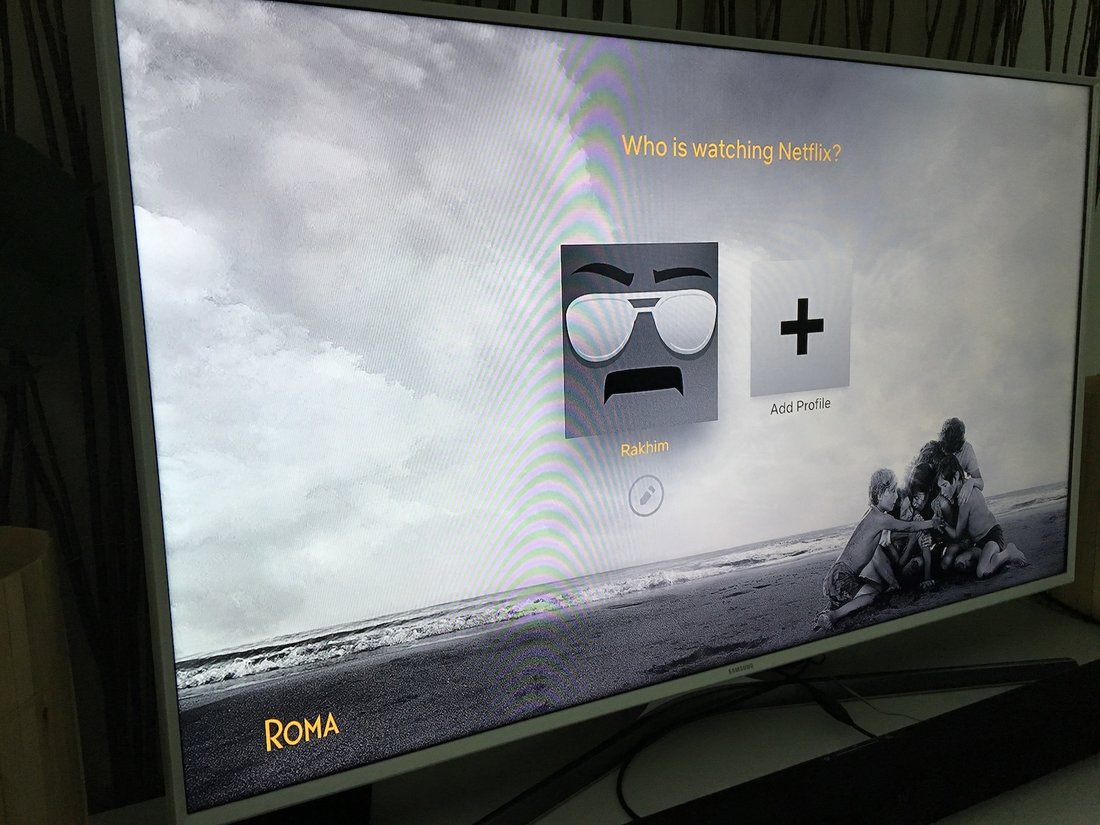 freetonik: Netflix Apple TV app is getting worse and worse. The current version loads for a solid 30 seconds and then shows an ad on the user selection screen.
This screen is bad in itself: I MUST click on my name even though it's the only name. How often do I need to "Add profile", really? Why do I see this every single day?
Now we have ads here. Who's watching Netflix? Rakhim? Or Roma?
The worst part is that I have no idea what this is. Is it a new movie? A show? I can't go to this title neither from this screen nor from any other. If gods of random ab-testing shine on me today, then I'll see this new title on the homepage, but reload the app and it's lost, since they scramble everything like shady illegal street gamblers.
God, do I hate this app. I can safely say Netlix is one of the worst user experiences I ever had.