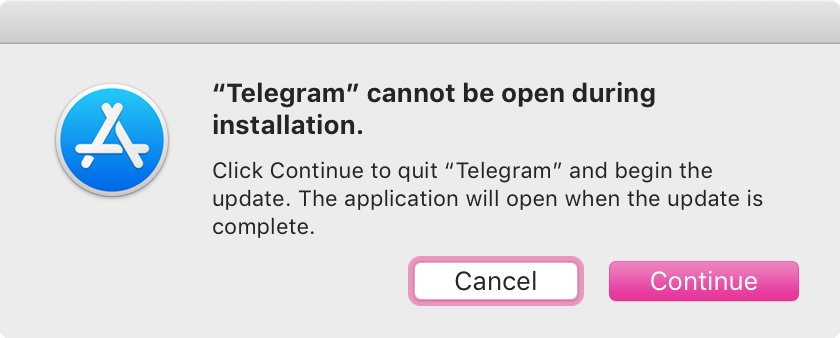 nikitonsky: Every once in a while a window such as this pops up, wanting me to make some sort of decision that I didn't asked for. What does it want?
Can't be open — okay, but that's a statement, not a question.
During installation — wait, which installation? I'm not installing anything.
Continue — what? Continue cannot be open? That's not even grammatically correct.
Cancel cannot be open? Does it mean it can be open now? During installation?
A perfect window says what's going on:
# macOS wants to update "Telegram"
We need to quickly restart "Telegram" to update it. The application will open back once update is complete.
[Postpone] [Restart & Update]
An even better window does not exist at all: the update happens silently when app is not open.