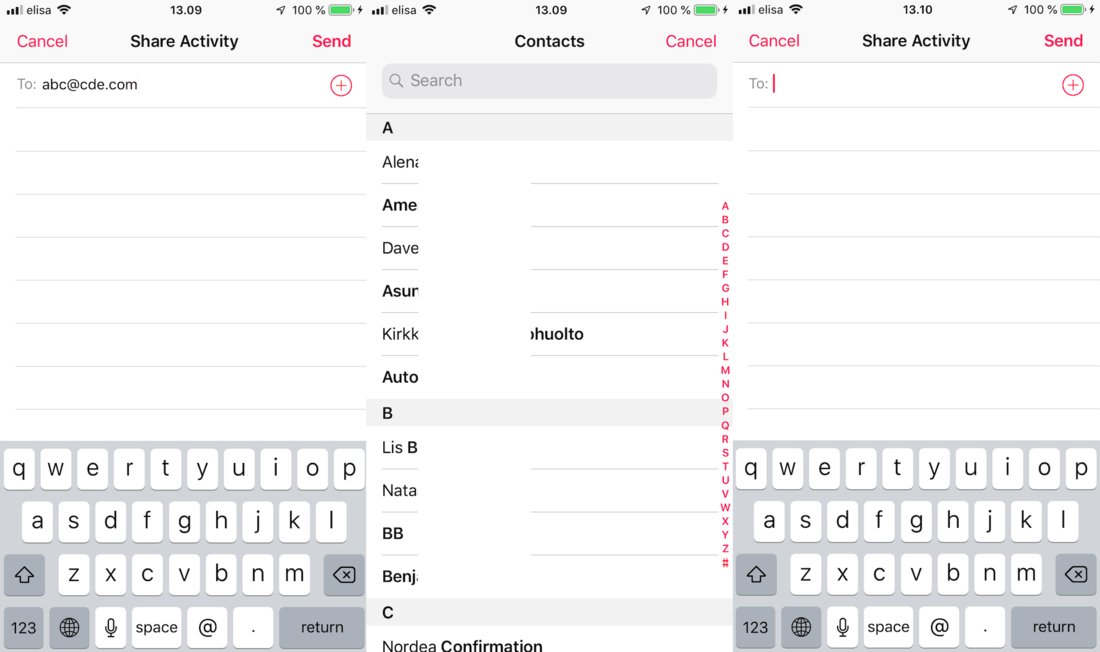 freetonik: This is iOS fitness activity app, where you can invite other people to share activity with. Enter their email and then tap... well, plus button seems logical, I want to add this person, right?
WRONG.
Plus button opens your contacts. Well, fine, just cancel. Oops! The text you entered is lost.
You should've pressed "Send", you fool!
Years go by, designed and developers keep making the mistake of losing people's data. If user typed in something, you DON'T EVER LOSE IT unless the user specifically asked for it.