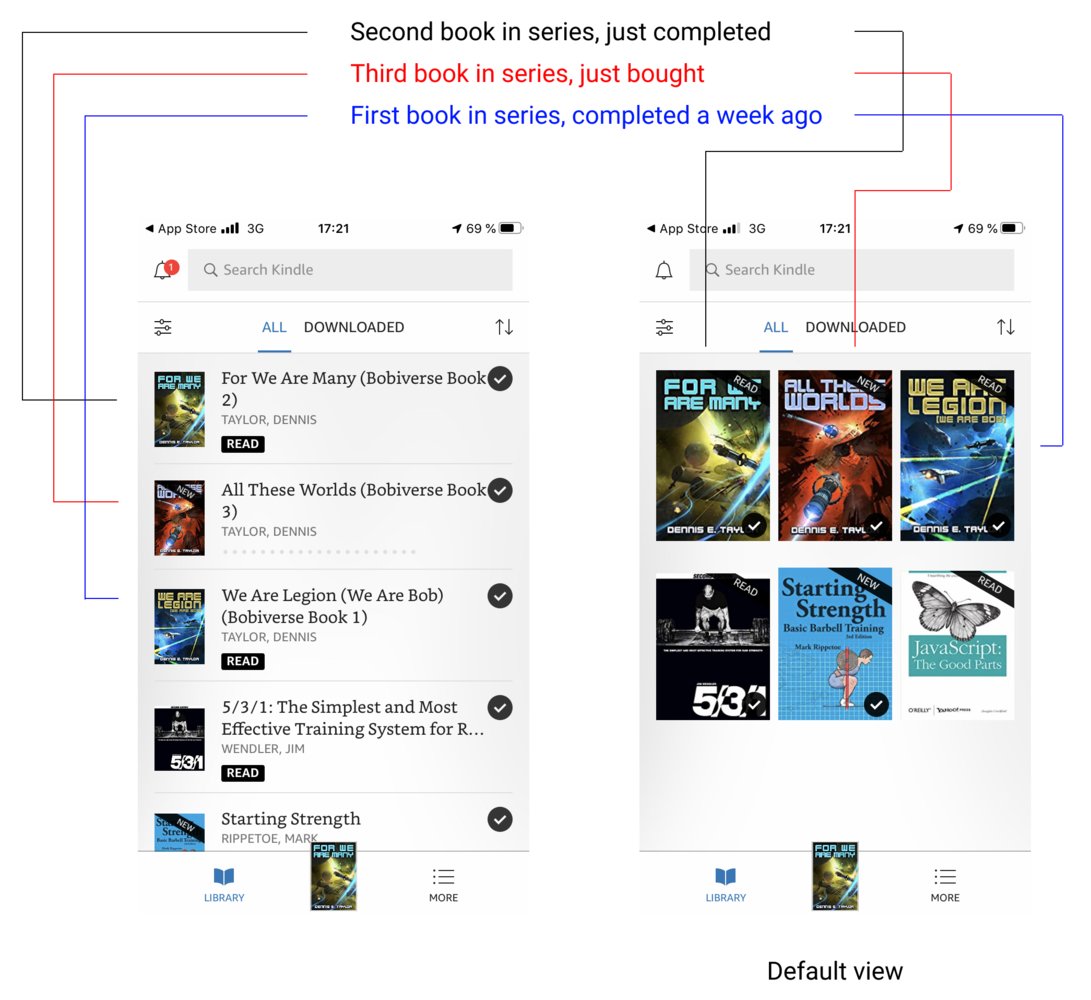 dmitriid: Kindle for iOS
Default order to display books is:
- Second book in series that I just completed
- Third book in series that I just bought
- First book in series that I finished a week ago
It doesn't help that the default view is to display book covers only. The tiny white-on-black "new"/"read" labels you can only properly see on white backgrounds. And most book covers don't have white backgrounds.
It's one of the few things that Apple's Books for iOS gets right: by default its library view presents series as separate collections. Within each collection books are in the series order.