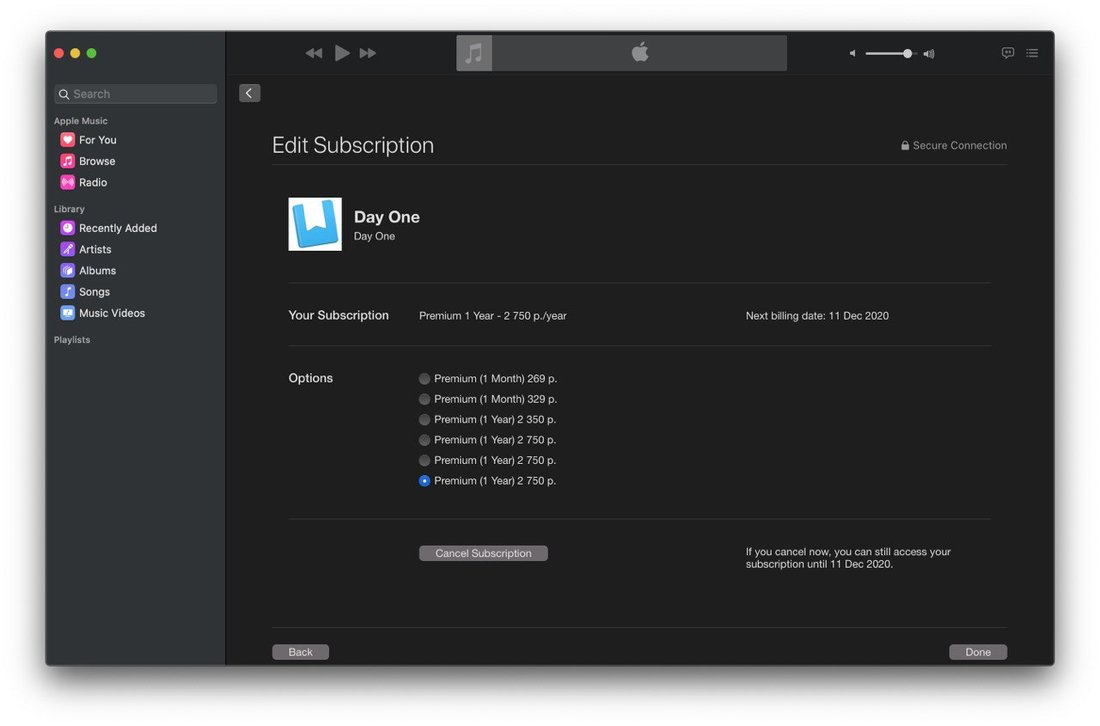 nikitonsky: First, subscription details open in a Music.app. Of course! Where else?
Then, you can choose between paying 269 or 329 Roubles per month. Pretty compelling choice, isn't it?
What's better, for yearly subscription you have four options: 2350, 2750, 2750 or 2750 Roubles!
And of course, everything is Premium.
Thx @kix_kixson for the picture.