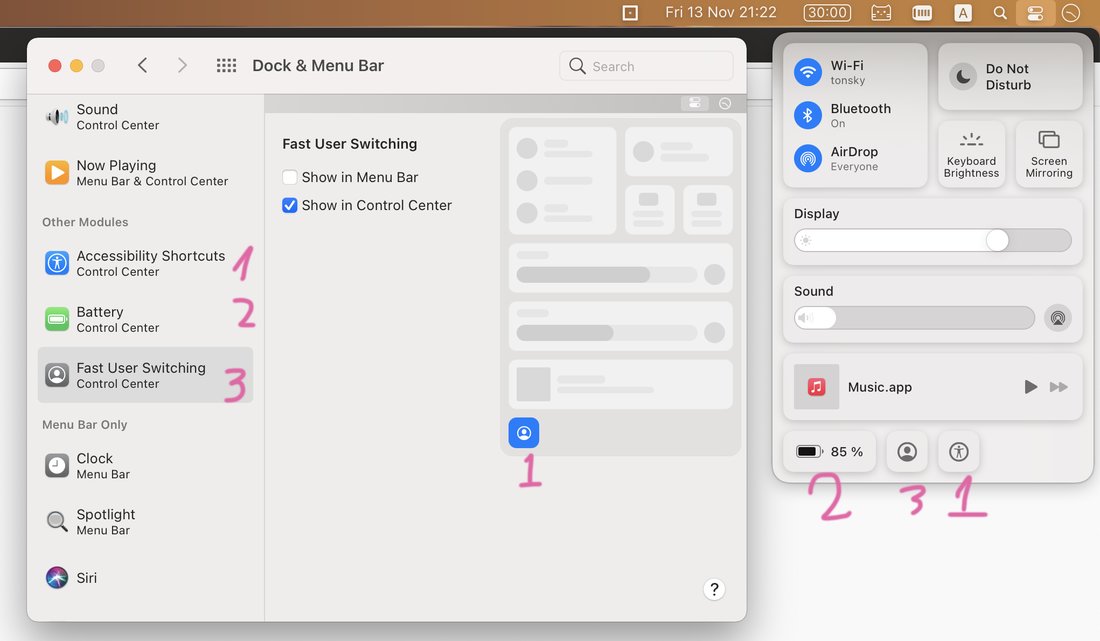 nikitonsky: Previews are a very powerful feature, but only when they reflect the actual result.
In the settings window you can see the preview of conrol center, but it only shows one icon, when in reality there will be three.
Ordering is also messed up for no reason — 1, 2, 3 in the menu, 2, 3, 1 in the actual thing.
Simple rule: either build an honest preview, or don't show it at all.
(P.S. because of lack of shadows, preview is more visually appealing than the actual thing—something to fix, Apple)