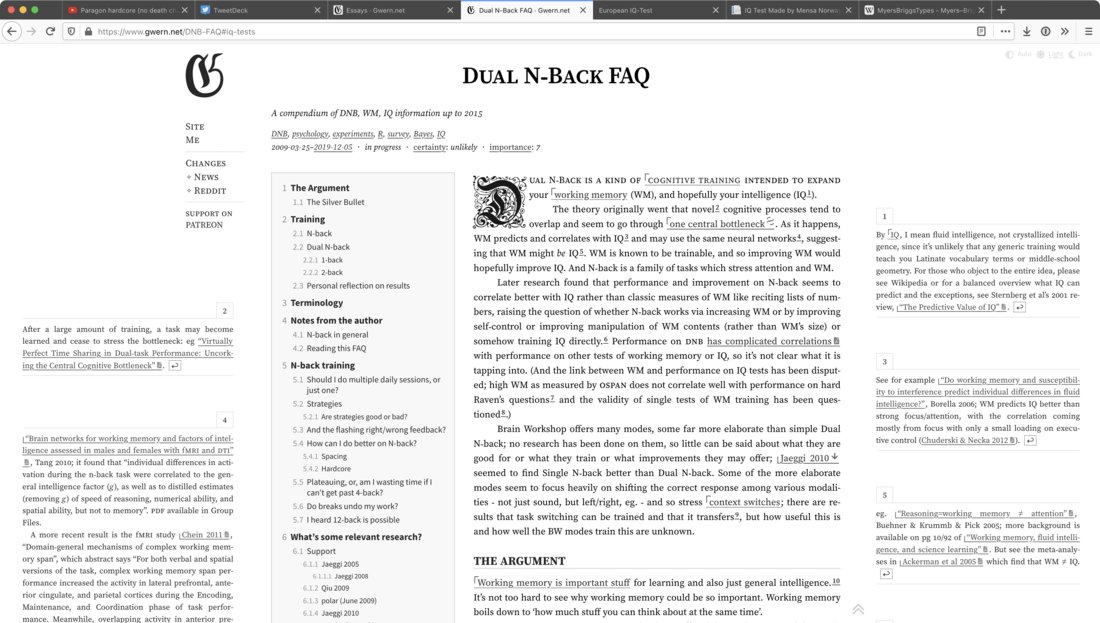 nikitonsky: Website of the day: gwern.net
It's a wall of text, but:
- with beautiful typography,
- with pure black for body text,
- footnotes do not copy book design, make use of empty margins instead,
- no fixed elements, no sliding headers. Nothing except text when reading,
- with link previews (like on Wikipedia),
- works fast,
- doesn't make you want to turn on Reader View.
A rare sight these days.
Thanks @arsenii_that_b for suggesting it.